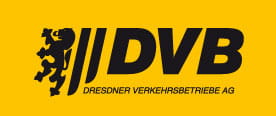 Menu
Route timetables

---
This service is provided with the kind support of

Current changes
close
from Mon, 11.03.2019, 00:00 o'clock until further notice
Hoske: Sperrung Ortsdurchfahrt
153, 162
---
Beschreibung
Wegen des Neubaus einer Brücke wird die Fahrstrecke zwischen Wittichenau und Hoske über Saalau - Kotten verlegt.
Achtung
Es entfallen die Haltestellen Wittichenau Brauerei-Gasthaus und Vorstadt. In Hoske werden Ersatzhaltestellen am Abzweig Kotten eingerichtet.
This route change is taken into account by the timetable information service.
Current changes
close
from Thu, 15.02.2018, 07:00 o'clock until Sat, 16.11.2019, 00:00 o'clock
Hoyerswerda-Dörgenhausen: Vollsperrung
152, 162, 182
---
Beschreibung
Wegen grundhaftem Straßenbau in der Ortslage Dörgenhausen kann diese im o.g. Zeitraum nicht angedient werden. Die Umleitung erfolgt in beiden Richtungen ab Hoyerswerda Behördenpark über die B96 und Maukendorf nach Wittichenau.
Ab dem 10.07.2019 verlängert sich die Fahrtzeit in Richtung Hoyerswerda um bis zu fünf Minuten. Grund hierfür sind Straßenbauarbeiten in Hoyerswerda.

Achtung
Die Haltestellen Keula, Dörgenhausen Dorf, Hoyerswerda Kamenzer Bogen bzw. Klein Neida Abzw. Wittichenau und Hoyerswerda An der Jenschwitz entfallen ersatzlos.
Zusatzinformation
Während der Vollsperrung gelten für die genannten Linien entsprechende Umleitungsfahrpläne.
Please note that the effects of these route changes are currently not taken into account by the timetable information service.