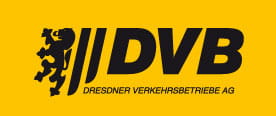 Menu
Route timetables

---
This service is provided with the kind support of

Current changes
close
from Wed, 17.05.2017, 00:00 o'clock until Mon, 30.07.2018, 23:59 o'clock
Panschwitz-Kuckau: Vollsperrung
102, 186, 191
---
Beschreibung
In der genannten Zeit finden in der Ortslage umfangreiche Bauarbeiten statt. Die Linie 102 wird in Richtung Bautzen über Cannewitz nach Schweinerden umgeleitet, in Richtung Kamenz innerörtlich über Kunigundenberg - Crostwitzer Straße - Mühlweg - An der Hohle.
Achtung
Die Haltestelle Schule wird in Richtung Bautzen in die Elstraer Straße, in Richtung Kamenz an den Parkplatz Kunigundenberg verlegt.
Zusatzinformation
Die Haltestelle Schule in Richtung Bautzen entfällt. In Richtung Kamenz wird sie vorerst weiter von den Linien 186 und 191 bedient.
Please note that the effects of these route changes are currently not taken into account by the timetable information service.