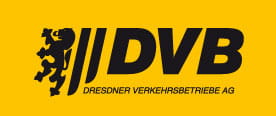 Menu
Route timetables
Timetable valid until further notice

Direction Kauscha

Direction Kleinzschachw. Fähre
Departures timetables for S-Bahn city trains and regional/long-distance services are published by the Upper Elbe transport association (VVO).
Key
Stop where routes separate
---
This service is provided with the kind support of

Current changes
close
from Sun, 09.12.2018, 03:30 o'clock until further notice
Dresden - Liniennetzanpassungen Bus
63, 88
---
Beschreibung
Buslinie 63:
verkehrt zum neuen Enpunkt Pillnitz.
Buslinie 83:
verkehrt von Graupa / Bonnewitz bis Endpunkt Pillnitz, Leonardo-da-Vinci-Straße.
Buslinie 88:
verkehrt zum neuen Endpunkt Kauscha.
This route change is taken into account by the timetable information service.