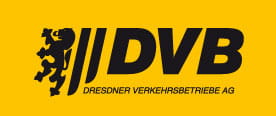 Menu
Route timetables
Es wurde keine gültige Linie ausgewählt. Bitte korrigieren Sie Ihre Auswahl.
---
This service is provided with the kind support of

Current changes
close
from Thu, 25.04.2019, 02:00 o'clock until Fri, 26.04.2019, 02:00 o'clock New
Warnstreik ver.di bei Regionalbusunternehmen
3, 4

66, 72, 73, 74, 75, 76, 77, 79, 83, 86, 88, 89, 94

F 14, F 16, F 17
---
Beschreibung
Die Regionalbusunternehmen Regionalverkehr Dresden GmbH (RVD), Oberelbische Verkehrsgesellschaft Pirna-Sebnitz (OVPS), Verkehrsgesellschaft Meißen mbH (VGM) sowie die Dresdner Verkehrsservice mbH (DVS) sind von Donnerstag, den 25. April 2019, 02:00 Uhr bis voraussichtlich 26. April 2019, 02:00 Uhr von Arbeitskampfmaßnahmen der Gewerkschaft ver.di bedroht.
Die Dresdner Verkehrsbetriebe AG ist von diesem Warnstreik nicht direkt betroffen. Allerdings bedienen die DVB-Tochter DVS mbH und verschiedene regionale Busunternehmen als Subunternehmen Teile des Dresdner Busliniennetzes.
Daher muss auf folgenden Linien mit Einschränkungen bis hin zu kompletten Ausfällen gerechnet werden:
Buslinien 66, 72, 73, 74, 75, 76, 77, 79, 83, 86, 88, 89, 94
Ersatzbusverkehr EV3, EV4 sowie

den Dresdner Elbfähren.
Auf allen anderen Buslinien sind keine signifikanten Einschränkungen zu erwarten, ggf. fehlt jedoch eine einzelne Abfahrt aus.
Die Straßenbahnen der DVB AG sowie Züge und S-Bahnen fahren planmäßig.
Bitte beachten Sie, dass es auch nach Beendigung des Streiks einige Stunden dauern wird, bis sich alle Linien wieder in den Fahrplan eingeordnet haben.
Weitere Informationen
Fahrgäste können sich hier im Internet, telefonisch unter der DVB-Hotline 0351 - 857 10 11 oder persönlich in allen DVB-Servicepunkten über die aktuelle Situation informieren. Außerdem werden aktuelle Ausfälle und Änderungen über Twitter und in der DVB mobil App veröffentlicht. Es ist darüber hinaus empfehlenswert, sich anhand der elektronischen Abfahrtstafeln an den Haltestellen zu orientieren.
Please note that the effects of these route changes are currently not taken into account by the timetable information service.