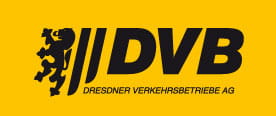 Timetable information
Menu
From cultural programmes and sporting events to trade shows
Every day, Dresden offers a huge range of events for residents and visitors. Whether you are organising a conference, concert or sporting event, we have the right ticket to get people there!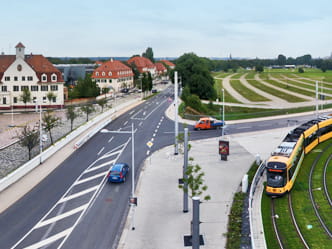 KongressTicket
Planning a conference, trade fair or congress and want to make it accessible to your visitors on public transport? Then the KongressTicket is just what you need.
Offer your visitors a KongressTicket and they can get there free of charge by train, bus or tram in Dresden or the entire Verkehrsverbund Oberelbe (VVO) network. For events attended by 50 to 250 people, we offer the KongressTicket for 4 euros a day in the Dresden fare zone. If you are expecting more than 250 visitors, we will be happy to quote an individual price for you. In such cases we will also check whether more vehicles need to be brought into service.
Enquiries about KongressTicket cooperation
(You will be forwarded to the VVO.)
Contact us
Organising an event and want to offer your customers a KombiTicket or KongressTicket?
We'll be happy to help!
KombiTicket
Are you the organiser of an event (theatre, sports, music, etc.) and want your tickets to also be valid for rail and bus travel on the VVO transport network? Then the KombiTicket is just what you need.
We have already made KombiTickets available for many events, e.g.:
SG Dynamo Dresden
DSC Volleyball
Staatsoperette Dresden
Theater der Jungen Generation
Felsenbühne Rathen
Holiday on Ice
Lange Nacht der Theater
Bergsichten Festival
Museumssommernacht
Staatliche Kunstsammlung Dresden
Kongress der DGU
Frühjahrstagung der Deutschen Physikalischen Gesellschaft
Concerts Herbert Grönemeyer, Helene Fischer
---