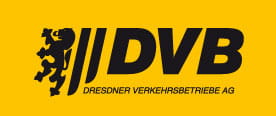 Timetable information
Menu
Current news
Coronavirus: Information and what we are doing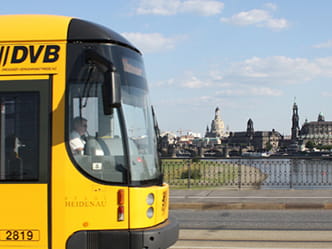 Please note our currently valid timetable and our closed service points. Please check your trip in our journey planner.
Please continue to support us and your fellow travelers with mutual respect and remember: "Together against Corona: keep your distance, cover your mouth and nose." Thank you very much. We wish you a safe journey, especially during this time – stay healthy!
Timetable valid until further notice
All our tram routes run every 15 minutes. Only in the evening does the interval change to 30 minutes, and at night the service continues at hourly intervals.
Most of the bus routes run every 15 or 30 minutes.
Please press the stop request key again at night
We will only stop on demand for late, night and early morning traffic. Please press the stop request button between 8 pm and 6 am if you want to get off.
Obligation to cover the mouth and nose
It is compulsory to wear a mask in public transport and at the stops. Please cover your nose and mouth with a mask, cloth or scarf when using our trams, buses, ferries and hillside railways. Please note, that a fine of 60 euros will be imposed if passengers fail to comply with their obligation to wear a mouth-nose cover on public transport and at the stops.
Further Information
Please buy your ticket in our App DVB mobil or at ticket machines.
Precautions
The safety of the public, passengers and our employees is a top priority for us.
What we're doing
We clean our trams, buses, ferries, hillside railways and ticket machines daily and professionally. We carefully wipe down regularly touched areas, such as poles and doors.
Our trams and buses stop at every station and the doors are opened centrally. This means you no longer need to operate the stop request button.
The first door in our buses is locked. The ticket sale in buses is suspended.
What you can do
Wash your hands often with soap and water for at least 20 seconds.
Avoid touching your eyes, nose and mouth.
Avoid close contact.
Cover your mouth and nose with a mask.
Stay home when you are sick.
Cover your cough or sneeze with a tissue, then throw the tissue in the trash.
Buy your ticket in our App DVB mobil.
Have a Question? We're here to help!
Please note: our service points are closed until further notice. Click here for more information.
Hotline: +49 351 857 1011
E-Mail: service@dvbag.de
---