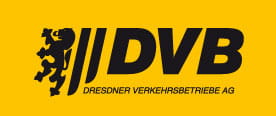 Timetable information
Menu
Current news
Coronavirus: Information and what we are doing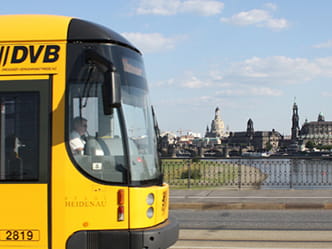 Continue to support us and your fellow travelers with mutual respect and remember: "Together against Corona: keep your distance, cover your mouth and nose with a FFP2 mask." Thank you very much. Also, the 3G rule applies.
New: 3G in public transport
On 24 November 2021, the 3G rule will also apply to DVB. This means that passengers in our vehicles must be vaccinated, recovered or tested and be able to prove this. The 3G obligation also applies to people who are exempt from the mask requirement for health reasons. Passengers who are not vaccinated or recovered must instead prove a negative test result under the 3G rule. Children under the age of six and schoolchildren are exempt from the 3G rule.
Which proofs apply?
Proof of vaccination of fully vaccinated persons (the last necessary vaccination dose must have been administered at least 14 days ago)
Proof of recovery (not longer than 180 days)
Proof of testing (certified negative rapid antigen test (no self-test) or PCR test, in each case not older than 24 hours).
Obligation to cover the mouth and nose with a FFP2 mask
From Monday 8 November 2021 it is compulsory to wear a FFP2 mask in public transport and at the stops. Please cover your nose and mouth with such a mask when using our trams, buses, ferries and hillside railways. Please note, that a fine of 60 euros will be imposed if passengers fail to comply with their obligation to wear a mouth-nose cover on public transport and at the stops.
Further Information
Please buy your ticket in our App DVB mobil or at ticket machines. Please press the stop request button if you want to get off.
Precautions
The safety of the public, passengers and our employees is a top priority for us.
What we're doing
We clean our trams, buses, ferries, hillside railways and ticket machines daily and professionally. We carefully wipe down regularly touched areas, such as poles and doors.
The first door in most of our buses is locked. The ticket sale in buses is suspended. Our newest buses have a ticket machine.
What you can do
Wash your hands often with soap and water for at least 20 seconds.
Avoid touching your eyes, nose and mouth.
Avoid close contact.
Cover your mouth and nose with a mask.
Stay home when you are sick.
Cover your cough or sneeze with a tissue, then throw the tissue in the trash.
Buy your ticket in our App DVB mobil or at ticket machines.
Have a Question? We're here to help!
Hotline: +49 351 857 1011
E-mail: service@dvbag.de
In person at the customer centre or our service points. Please note that a medical mask must be worn in our service points and access is only for vaccinated or recovered persons: www.dvb.de/service
---