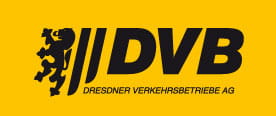 Timetable information
Menu
City maps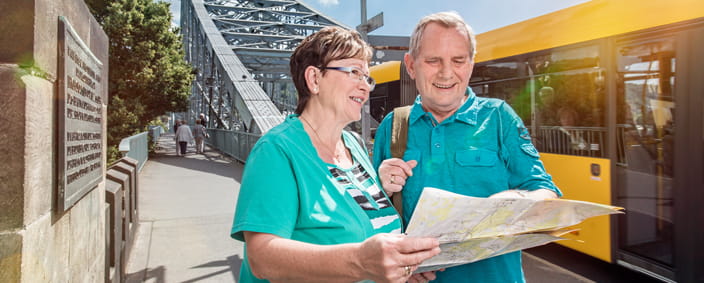 Our city maps are the perfect companion as you travel around Dresden.
Detailed map of city centre (valid from Feb. 4, 2019)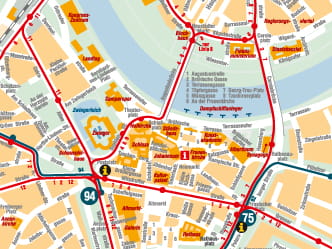 Discover Dresden's lovely centre and always know exactly where the nearest stop is.
Tram & bus city map (valid from Nov. 1, 2014)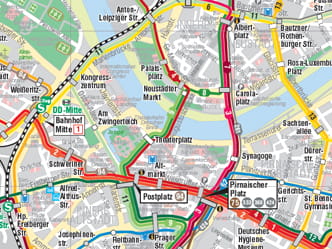 Our topographical city map shows you how to get to any corner of the city by tram and bus, without ever losing your bearings.
Discover Dresden by tram & bus (valid from Nov. 1, 2014)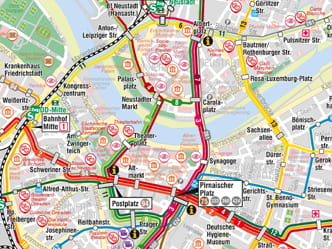 Want to explore Dresden by tram and bus? Our city map with tips on excursions and local transport is your perfect companion.
---