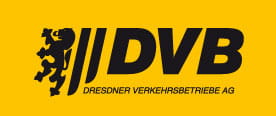 Timetable information
Menu
Travel the entire city on a hired bike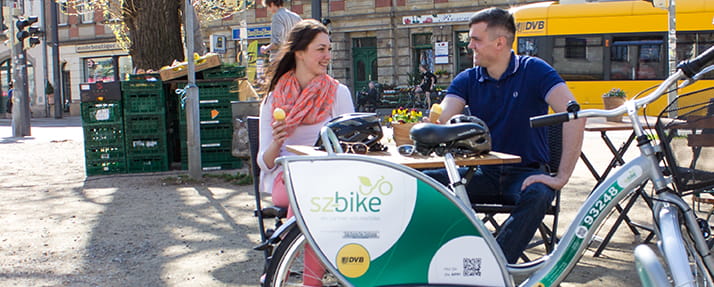 Visitors to our city can now discover Dresden in an even more individual manner. The partnership between Dresdner Verkehrsbetriebe AG and the cycle hire system sz-bike (part of nextbike) means that you can explore the city on the Elbe in a flexible, independent way.

Get to know Dresden individually with the combination that best suits you:
Explore routes through attractive countryside
Leave the bike near a tram or bus stop and get a ride by tram or bus over longer distances
After getting out, continue to discover interesting districts by bike
What if the weather changes? No problem: leave the bike where it is and simply get back on the tram or bus. It's up to you whether you steer or leave it up to someone else.
Our subscribers enjoy other great advantages
Regular DVB customers can now stay mobile at any time, at a special price. With our subscriber's monthly pass and cooperation with sz-bike, we offer our subscribers another eco-friendly mobility solution: you can use the hired sz-bikes at especially attractive conditions.
So why not take the tram to an appointment then return at your convenience on an sz-bike? For you, the first 30 minutes are even free of charge! And you save a full 50 per cent on the standard charge from the 31st minute. Billing is per 30 minutes.
The bikes are scattered all over the city. Before pedalling off, simply register for free at www.sz-bike.de, charge your account with the minimum sum of €9 and get on your bike!


Normal cost
(€0 a month)
RedCard cost
(€3 a month)
DVB subscription cost
(€0 a month)

first 30 mins per trip
€1
free
free
every 30 mins after that
€1
€0.50
€0.50
24 h
€9
€5
€5
sz-bike for students
Since winter semester 2017/18 students at TU Dresden and HTW Dresden can use the Dresden bike rental system for a reduced price with a valid Semesterticket. The first 60 minutes of each ride are free of charge. You can even use this offer multiple times a day. Every additional 30 minutes cost 0.50 €, with a maximum amount of 5 € within 24 hours. The Semesterticket rate applies to one bike. You can rent up to four bikes at the same time on your account. Further information for students: here.
Saddle up! How it works...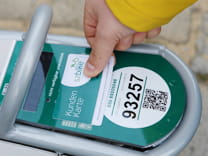 Registration
Register for free at sz-bike using our hotline on
+49 30 69205046, our app or the sz-bike website. After setting up a customer account, you can use the nextbike services in all the company's German partner cities and regions, as well as those abroad.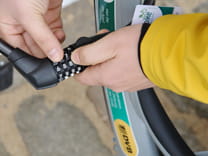 Hiring
To hire a bike, enter the bike registration code using the hotline or the app, or hold your customer card up to the onboard computer. You are given a code which opens the combination lock on the sz-bike.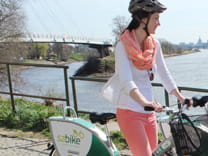 Returns
You can leave the bike at any official sz-bike pick-up point or at any spot within the Flexzone, confirming that you have returned it using the hotline, the onboard computer or the app.
---