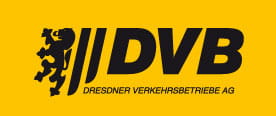 Menu
Information on your stop
Current changes
close
from Sat, 30.05.2020, 04:00 o'clock until further notice
Dresden - Fahrplananpassungen ab 30. Mai
1, 2, 3, 4, 6, 7, 8, 9, 10, 11, 12, 13

61, 62, 63, 64, 65, 66, 70, 72, 73, 74, 75, 76, 77, 79, 80, 81, 83, 84, 85, 86, 87, 88, 89, 90, 91, 92

810, 811

820, 821, 822
---
Beschreibung
Ab 30.05.2020 wird das grundsätzliche Angebot wieder hergestellt. Ausnahmen bestehen jedoch weiterhin wie folgt:

Montag bis Freitag
Straßenbahnlinien
Alle Straßenbahnlinien (außer 10, 12) fahren tagsüber wieder im 10-Minuten-Takt.
Die Straßenbahnlinien 10 und 12 verkehren weiterhin im 15-Minuten-Takt mit Endpunkt Tolkewitz.
Alle Buslinien
verkehren wieder nach Standardfahrplan. Linie 79 weiterhin im 30-Minuten-Takt.

Verstärkerfahrten für Schüler und Studenten
bleiben noch ausgesetzt.

Samstag

Straßenbahnlinien
Die Linien 3, 4, 7, 9 und 11 verkehren wieder im 10-Minuten-Takt.
Die Linie 8 verkehrt wieder planmäßig zwischen Südvorstadt und Hellerau.
Buslinien
Die Linie 62 verkehrt wieder im 10-Minuten-Takt.
Die Linie 61 verkehrt weiterhin im 15-Minuten-Takt.
Für die Linien 74 und 77 erfolgen kleine Fahrplanänderungen aufgrund des neu aufgenommenen Straßenbahntakts.

Sonntag
alle Linien verkehren im Standardfahrplan

----------------------------------------
Nachtverkehr
Die Nachtlinien verkehren Montag bis Sonntag im 60-Minuten-Takt.

Dresdner Bergbahnen und Elbfähren

Am 30.05.2020 tritt für die Bergbahnen und Fähren der Sommerfahrplan in Kraft.
Weitere Informationen
Die neuen Fahrplandaten werden zeitnah über die Fahrplanauskunft abrufbar sein. Weiterhin können Sie sich telefonisch unter der Nummer 0351 857-1011 oder an den Aushängen informieren.
Please note that the effects of these route changes are currently not taken into account by the timetable information service.
Map of area
Information about displayed map