Our tip: to print out multiple trips, choose "save as a PDF and print".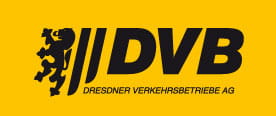 Menu
Journey planner
Our journey planner turns looking for the right route into child's play.
Enter the departure point and destination in the form on the left. These may be a town or city, a tram or bus stop, an address or a tourist destination.
Alternatively, you can select your departure point and destination from a map. To do so, click on the symbol in the entry form to open the map.
Press the "Show connections" button and a results page will appear with several possible journey options at the top. On selecting a specific trip you will be given all the detailed information you need about it.
To make sure you definitely find the right way, your journey will be shown on a map.
Save you time in future! From now on, the connections you selected last time will be shown again the next time you visit the journey planner. You can also save points and connections as permanent favourites. Click on the symbol to show the favourites you have saved.
Note: Some fields on the form require your attention.