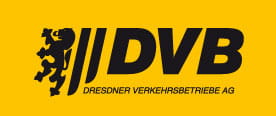 Menu
Route timetables
Timetables valid until Tue, 19.06.18

Direction MESSE DRESDEN

Direction Striesen-Niedersdlitz
Departures timetables for S-Bahn city trains and regional/long-distance services are published by the Upper Elbe transport association (VVO).
Key
Stop where routes separate
---
This service is provided with the kind support of

Current changes
close
from Mon, 11.06.2018, 18:00 o'clock until Tue, 19.06.2018, 23:59 o'clock
Dresden - Betriebshof Trachenberge, Umsetzung von Ausrückefahrten
1, 4, 6, 10
---
Beschreibung
Aus betrieblichen Gründen ändern sich einzelne Aus- oder Einrückefahrten der Linien 1,4,6 und 10. Die jeweiligen Fahrten beginnen bzw. enden an der Haltestelle Betriebshof Gorbitz statt Trachenberger Platz.
Betreffende Fahrten der Linie 4 verkehren geringfügig früher bzw. später.
This route change is taken into account by the timetable information service.