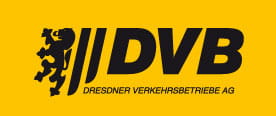 Menu
Route timetables

---
This service is provided with the kind support of

Current changes
close
from Mon, 20.04.2020, 00:00 o'clock until Sat, 15.08.2020, 00:00 o'clock
Straßensperrung in Bernsdorf Richtung Wiednitz
151
---
Beschreibung
Auf Grund einer Straßensperrung in Bernsdorf OA Richtung Wiednitz erfolgt im oben genannten Zeitraum eine Umleitung über die Waldbadstraße Neu Wiednitzer Straße Dorfstraße Wiednitz. Dadurch können die Haltestellen in Bernsdorf nur einmailig richtungsbezogen bedient werden. Haltestellen Eigene Scholle kann nicht bedient werden.
Ersatzhaltestelle für Wiednitz Mitte befindet sich auf der Dorfstraße.

Please note that the effects of these route changes are currently not taken into account by the timetable information service.