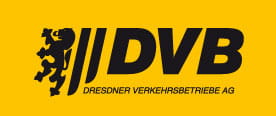 Menu
Route timetables

---
This service is provided with the kind support of

Current changes
close
from Mon, 28.08.2017, 00:00 o'clock until Mon, 30.04.2018, 23:59 o'clock
Laußnitz: Sperrung Bahnübergang
169, 171, 311
---
Beschreibung
Wegen des Neubaus des Bahnüberganges muss dieser in der angegebenen Zeit voll gesperrt werden. Die Umleitung erfolgt in beiden Richtungen über die Grenz- und Aidlinger Straße/Schrottplatz. Die Haltestelle Laußnitz Schule kann nicht bedient werden. Eine Ersatzhaltestelle wird in der Gräfenhainer Straße eingerichtet.
Achtung
Linie 171 Ankunft 08.15 und 09.17 Uhr nur bis Laußnitz Bahnhof; Linie 171 Abfahrt 08.19 und 14.53 Uhr ab Laußnitz Bahnhof ohne Ersatzhaltestelle Gräfenhainer Straße!
Zusatzinformation
Die Linie 311 bedient nur die Haltestelle Laußnitz Bahnhof. Ab 01.03.2018 entfallen bei der Linie 311 die Haltestellen Königsbrück Feierabendheim und Laußnitz Bahnhof.
Please note that the effects of these route changes are currently not taken into account by the timetable information service.