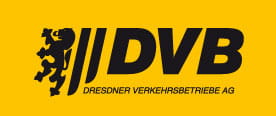 Menu
Route timetables
Timetable valid until further notice

Direction Löbtau

Direction Weißig/Fernsehturm
Departures timetables for S-Bahn city trains and regional/long-distance services are published by the Upper Elbe transport association (VVO).
Key
Stop where routes separate

---
This service is provided with the kind support of

Current changes
close
from Mon, 06.03.2017, 04:00 o'clock until further notice
Dresden - Oskarstraße, Neubau Stadtbahntrasse BA 1.2 und 1.3
61, 63, 75, 85
---
Beschreibung
Buslinien 61, 63 und 85:
Umleitung in Richtung Wasaplatz zwischen den Haltestellen Tiergartenstraße und S.-Bf. Strehlen über den Fahrweg Karcherallee – Tiergartenstraße – Oskarstraße – Wiener Straße.
Umleitung in Richtung Karcherallee zwischen den Haltestellen S.-Bf. Strehlen und Tiergartenstraße über den Fahrweg Wiener Straße – Voßstraße – Tiergartenstraße.

Buslinie 75:
Umleitung in beiden Richtungen zwischen den Haltestellen Querallee und Wasaplatz über den Fahrweg Tiergartenstraße – Franz-Liszt-Straße – Wasastraße.
Haltestellenanpassungen
Die Haltestelle Haltepunkt Strehlen wird in beiden Richtungen in die Wiener Straße an die Einmündung Oskarstraße verlegt.
Die Haltestelle Julius-Otto-Straße wird in beiden Richtungen zusätzlich bedient.
Anschlüsse
Die bisher im Spät- und Wochenendfrühverkehr an der Haltestelle Haltepunkt Strehlen stattfindenden Anschlüsse werden an der Haltestelle Julius-Otto-Straße durchgeführt.
Weitere Informationen
This route change is taken into account by the timetable information service.