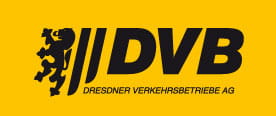 Menu
Route timetables
Timetable valid until further notice

Direction Freital / Mockritz

Direction Lockwitz / Nickern
Departures timetables for S-Bahn city trains and regional/long-distance services are published by the Upper Elbe transport association (VVO).
Key
Stop where routes separate

---
This service is provided with the kind support of

Current changes
close
from Mon, 18.06.2018, 04:00 o'clock until further notice New
Freital - Burgker Straße, Straßenbau
66
---
Beschreibung
Buslinie 66/B: baubedingt geteilte Linienführung

Linie 66: Lockwitz / Nickern - Hauptbahnhof - Coschütz - Burgker Straße - Kleinnaundorf, Meßweg
Linie B: Coschütz - Freital-Deuben, Busbahnhof
Umleitung über den Fahrweg Potschappler Straße - Coschützer Straße - Dresdner Straße nach Freital

Haltestellenanpassungen
Nach Freital-Deuben muss immer in Coschütz umgestiegen werden.
Die Bedienung der Haltestellen Am Windberg und Am Dathepark erfolgt über Schleifenfahrten der Linie B.
Die Haltestellen Burgk, Schule und Burgk, Zschiedge können nicht bedient werden.
Weiterführende Informationen
This route change is taken into account by the timetable information service.