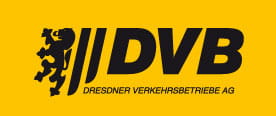 Menu
Route timetables
Timetable valid until further notice
Departures timetables for S-Bahn city trains and regional/long-distance services are published by the Upper Elbe transport association (VVO).
Key
Stop where routes separate

---
This service is provided with the kind support of

Current changes
close
from Mon, 08.07.2019, 00:00 o'clock until Sat, 27.07.2019, 00:00 o'clock
Kamenz: Sperrung S 100
171, 172, 173
---
Beschreibung
Wegen des Neubaus eines Durchlasses auf der S 100 (Königsbrücker Straße in Kamenz) fahren die Linien 171, 172 und 173 eine Umleitung.

Achtung
Die Haltestellen Kamenz Am Hutberg, Kamenz Lindenterrasse, Kamenz Vogelberg Hartsteinbruch, Kamenz Güterbahnhofstraße/Feuerwehr, Kamenz Maschinenteilewerk, Kamenz Joliot-Curie-Siedlung entfallen ersatzlos.
Die Haltestelle Liebenau Kamenzer Straße wird verlegt in Richtung Tankstelle.
Please note that the effects of these route changes are currently not taken into account by the timetable information service.