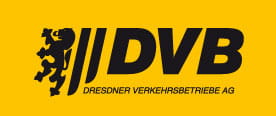 Menu
Route timetables
Timetables valid until Sun, 19.04.20

Direction S-Bf. Pieschen

Direction Justizvollzugsanstalt
Departures timetables for S-Bahn city trains and regional/long-distance services are published by the Upper Elbe transport association (VVO).
Key
Stop where routes separate
---
This service is provided with the kind support of

Current changes
close
from Wed, 01.04.2020, 04:00 o'clock until further notice
Dresden - Coronavirus bedingte Fahrplananpassungen
1, 2, 3, 4, 6, 7, 8, 9, 10, 11, 12, 13

61, 62, 63, 64, 65, 66, 70, 72, 73, 74, 75, 76, 79, 80, 81, 83, 84, 85, 86, 88, 89, 90, 92

820, 821, 822
---
Ab Mittwoch, den 1. April 2020, 4 Uhr treten kleinere Fahrplananpassungen in Kraft, mit denen einige Unschärfen, die im Zuge der kurzfristig eingeführten Änderungen am 23. März entstanden sind, korrigiert werden. Mit einem stabilen 15-Minuten-Takt auf den Straßenbahn- und 60er-Buslinien optimieren wir die Umstiegs- und Anschlussbedingungen. Im Einzelnen umfasst dies folgende Änderungen:
Beschreibung
Montag bis Samstag

Alle Straßenbahnlinien fahren aller 15 Minuten. Damit entfällt auch die baubedingte Teilung der Linie 12. Sie verkehrt durchgehend zwischen Leutewitz und Tolkewitz.
Ab 1. April 2020, 4:00 Uhr verkehrt die Linie 8 alle 30 Minuten zwischen Endstation Hellerau und der Gleisschleife Infineon Süd. Von dort können Fahrgäste in Richtung Innenstadt die Linie 7 benutzen.
Die Buslinien mit 60er Liniennummern und die Linie 75 fahren aller 15 Minuten.
Die Linien 70, 74, 77, 79, 80, 85, 86, 87, 88/353, 90 und 92 kommen alle halbe Stunde.
Bei allen anderen Buslinien gibt es keine Änderungen. Sie fahren weiter wie bisher.
Sonntag
Sonntags bleibt der bisherige Fahrplan bestehen, ausgenommen die Linie 8 verkehrt weiter nur zwischen Hellerau und Infineon Süd.


Nachtverkehr
Die Nachtlinien verkehren Montag bis Sonntag im 60 min. Takt.
Dresdner Elbfähren
Ebenfalls ab 1. April wird die Fährstelle zwischen Tolkewitz und Niederpoyritz mangels Nachfrage eingestellt.
Die anderen beiden Fährstellen zwischen Johannstadt und Neustadt sowie zwischen Kleinzschachwitz und Pillnitz bleiben wie bisher im Einsatz. Auch die Autofähre verkehrt planmäßig.
Es gilt der bestehende Winterfahrplan, der ab April vorgesehene Sommerfahrplan entfällt vorerst.
Bergbahnen
Die Standseilbahn und die Schwebebahn sind unverändert im Einsatz. Allerdings bleibt für beide historischen Bergbahnen ebenfalls der aktuelle Winterfahrplan bestehen.
Weitere Informationen
Die neuen Fahrplandaten sind ab Dienstag im über die Fahrplanauskunft abrufbar. Weiterhin können Sie sich telefonisch unter der Nummer 0351 857-1011 oder an den Aushängen informieren.
This route change is taken into account by the timetable information service.