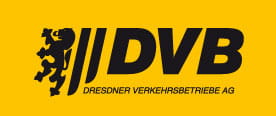 Menu
Route timetables
Timetables valid until Fri, 18.06.21
Departures timetables for S-Bahn city trains and regional/long-distance services are published by the Upper Elbe transport association (VVO).
Key
Stop where routes separate
---
This service is provided with the kind support of

Current changes
close
from Mon, 12.04.2021, 04:00 o'clock until further notice
Dresden - Liststraße, Straßenbau
81
---
Beschreibung
Buslinie 81:
alle Fahrten verkehren bis und ab Bahnhof Neustadt.
Haltestellenanpassungen
Die Haltestelle Liststraße in der Liststraße kann in beiden Richtungen nicht bedient werden.
Die Abfahrten des alita 81 in Richtung Wilschdorf erfolgen am Steig 4 in der Großenhainer Straße.

This route change is taken into account by the timetable information service.