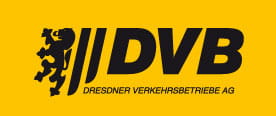 Menu
Route timetables
Timetable valid until further notice
Departures timetables for S-Bahn city trains and regional/long-distance services are published by the Upper Elbe transport association (VVO).
Key
Stop where routes separate
---
This service is provided with the kind support of

Current changes
close
from Mon, 26.08.2019, 04:00 o'clock until further notice
Graupa - Borsbergstraße, Leitungsbau
83
---
Beschreibung
Buslinie 83:
Umleitung nur in Richtung Graupa zwischen den Haltestellen Am Waldrand und Bonnewitzer Straße über den Fahrweg Lohmener Straße - Kastanienallee - Lindenallee - Lohengrinstraße - Graupa, Tschaikowskiplatz.
>>> Fahrten nach Bonnewitz verkehren ab der Haltestelle Graupa, Schloß weiter nach Bonnewitz
Haltestellenanpassungen
Die Haltestelle Tiefer Grund kann in Richtung Bonnewitz nicht bedient werden.
Die Haltestelle Borsbergstraße wird in Richtung Graupa/Bonnewitz vor das Grundstück Kastanienallee 9 verlegt.
Die Haltestelle Borsbergstraße wird in Richtung Pillnitz vor die Einmündung Gärtnerweg verlegt.
Zusätzlich wird in Richtung Graupa/Bonnewitz eine Ersatzhaltestelle auf der Lindenallee eingerichtet.
Die Haltestelle Graupa, Tschaikowskiplatz wird in Richtung Graupa/Bonnewitz an die Haltestelle Am Schloss (Linie G/L) auf der Lohengrinstraße verlegt.


This route change is taken into account by the timetable information service.