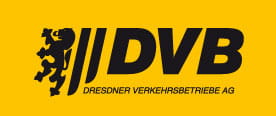 Menu
Route timetables
Timetable valid until further notice

Direction Löbtau

Direction Weißig / Fernsehturm
Departures timetables for S-Bahn city trains and regional/long-distance services are published by the Upper Elbe transport association (VVO).
Key
Stop where routes separate
---
This service is provided with the kind support of

Current changes
close
from Mon, 03.08.2020, 04:00 o'clock until further notice
Dresden - Bautzner Straße, Gleis- und Straßenbau
11

61
---
Beschreibung
Straßenbahnlinie 11: verkürzte Linienführung
Zschertnitz – Postplatz – Albertplatz – Waldschlößchen

Buslinie 61: Fahrplananpassungen
Ersatzverkehr
Ersatzbusverkehr EV11:
Waldschlößchen (Steig 7) – Plattleite – Am Weißen Adler – Bühlau
Haltestellenanpassungen / Hinweise
Der Umstieg zwischen der Linie 11 und dem EV11 erfolgt in beiden Richtungen an der Haltestelle Waldschlößchen.
Die Haltestelle Waldschlößchen (Steig 2) wird in Richtung Bühlau nur durch die Straßenbahn zum Aussteigen bedient.
Die Buslinien 74 in Richtung Jägerpark und 261 in Richtung Sebnitz halten auf der Bautzner Straße am Fahrbahnrand (Steig 6).
Zeitweise verkehrt der EV11 bis zu den Endpunkten Weißig und Fernsehturm. Dafür entfallen die Pendelfahrten der Buslinie 61.
Bitte beachten Sie die Änderung der Straßenbahnlinie 11 aufgrund der Baumaßnahme Steinbacher Straße (Linie 2).
Weiterführende Informationen
This route change is taken into account by the timetable information service.