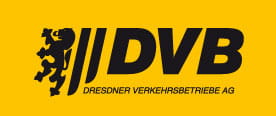 Menu
Route timetables
Timetable valid until further notice

Direction Kaditz

Direction Reick
Departures timetables for S-Bahn city trains and regional/long-distance services are published by the Upper Elbe transport association (VVO).
Key
Stop where routes separate
---
This service is provided with the kind support of

Current changes
close
from Thu, 16.06.2022, 03:00 o'clock until further notice
Dresden - Fetscherplatz, Straßenbau
64
---
Beschreibung
Buslinie 64:
Umleitung nur in Richtung Kaditz zwischen den Haltestellen Mosenstraße und Gabelsbergerstraße über den Fahrweg Borsbergstraße – Krenkelstraße – Holbeinstraße – Fetscherstraße.
Haltestellenanpassung
Die Haltestelle Fetscherplatz in Richtung Kaditz wird in die Borsbergstraße vor die Kreuzung Krenkelstraße verlegt.
Please note that the effects of these route changes are currently not taken into account by the timetable information service.