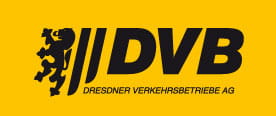 Menu
Route timetables
Timetable valid until further notice

Direction Omsewitz

Direction Bf. Klotzsche
Departures timetables for S-Bahn city trains and regional/long-distance services are published by the Upper Elbe transport association (VVO).
Key
Stop where routes separate
---
This service is provided with the kind support of

Current changes
close
from Wed, 21.10.2020, 04:00 o'clock until Mon, 01.03.2021, 04:00 o'clock
Dresden - Lommatzscher Straße, Leitungsbau
64, 70, 80
---
Beschreibung
Buslinie 64:
Umleitung in Richtung Kaditz zwischen den Haltestellen Mickten und Bunsenstraße über den Fahrweg Leipziger Straße – Bunsenstraße.
Umleitung in Richtung Reick zwischen den Haltestellen Wächterstraße und Mickten über den Fahrweg Bunsenstraße – Leipziger Straße – Franz-Lehmann-Straße.
Buslinie 70 und 80:
nur in Richtung Klotzsche veränderte Bedienung der Haltestelle Bunsenstraße.
This route change is taken into account by the timetable information service.