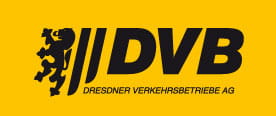 Timetable information
Menu
Customer Magazine "bewegt"
Our customer magazine provides you with information on current topics concerning local public transport as well as exciting background information and city tips. With various categories, a crossword puzzle, a practical mini-line network, attractive contests, a comic for the little ones, your ride with us will be even more enjoyable.
Current issue
"bewegt!" - 01/2019
What moves you? You ask. We answer.
Working on the future: new tracks for Dresden
for subscribers only
news and events
Staying mobile through the construction works
down the line ─ From Hellerau to Südvorstadt on tram no. 8
comic
crossword
Pack your sucksack, tie up your hiking boots...
Issue 2018
"bewegt!" - 03/2018
What moves you? You ask. We answer.
MOBI is for people who think of the future
for subscribers only
news and events
Pointing the way to the future
down the line ─ From Pennrich to Weixdorf on tram no. 7
comic
crossword
Christmas is coming – we're already looking forward to it
---
"bewegt!" - 02/2018
What moves you? You ask. We answer.
Canaletto ─ Dresden's City Festival
for subscribers
news and events
A new beginning with the yellow fleet
down the line ─ From Wölfnitz to Niedersedlitz on tram no. 6
comic
crossword
Experience the summer – Explore the city by bus and rail
---
"bewegt!" - 01/2018
What moves you? You ask. We answer.
the new timing in the night traffic
for subscribers
news and events
guaranteed well maintained
down the line ─ From Weinböhla to Laubegast
comic
crossword
hiking by train and bus - the new tour
---
Issue 2017
"bewegt" - 03/2017
What moves you? You ask. We answer.
Teaching children about mobility
For subscribers
News and events
The perfect answer always at the ready
Down the line ─ From Wilder Mann to Coschütz
Comic
Crossword
Autumn in Dresden – discover and enjoy
"bewegt" - 02/2017
What moves you? You ask. We answer.
Wider trams for more passengers
For subscribers
News and events
Cleanliness is key
Down the line ─ From Gorbitz to Kleinzschachwitz
Comic
Crossword
Refreshing destinations for hot days
---
---