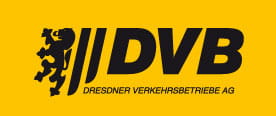 Timetable information
Menu
The Dresden Pass: Making public transport accessible to all citizens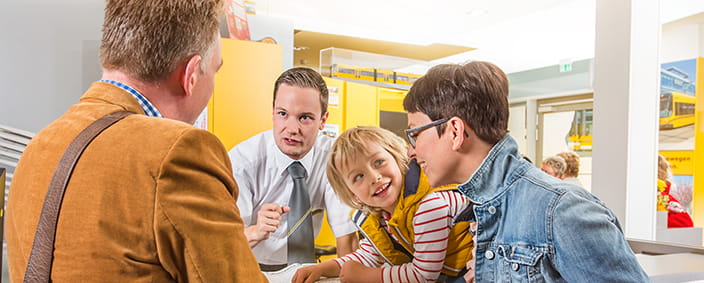 The Dresden Pass enables citizens on low incomes to visit Dresden's cultural institutions (whether operated by the city or the Free State of Saxony) at a reduced rate and claim discounts on both DVB fares and municipal services. A children's Dresden Pass is also available.
Who is eligible for a Dresden Pass?
In order to be eligible for a Dresden Pass, an applicant's main place of residence must be Dresden and they must receive benefits in accordance with the Sozialgesetzbuch XII (SGB, Social Security Code) or Asylbewerberleistungsgesetz (AsylbLG, Asylum Seekers' Benefit Act), receive Arbeitslosengeld II (unemployment benefits) or Sozialgeld (job-seeker's allowance) in accordance with SGB II or live off a low income and savings. Detailed eligibility criteria are defined in the official rules on the granting of a Dresden Pass.
How and where should applications be submitted?
Applications are to be submitted in person to the department at the Sozialamt (Social Security Office) responsible for the applicant's benefits. Dresden Passes are to be collected in person. Further information and a downloadable application form are available on the city of Dresden's website.
Discounts on DVB ticket prices
Discounts can be claimed upon presentation of a Dresden Pass, which is also to be shown to ticket inspectors on trams and buses within Dresden. Passengers travelling at the discounted rate but unable to present a valid Dresden Pass will be required to pay a higher fare as set out in § 9 of the VVO's terms and conditions for fares and travel. Dresden Pass holders (also pupils) receive the following discounts on the standard fare in all price categories except A:
| Ticket | Discount per ticket |
| --- | --- |
| Monthly ticket | 25% |
| Monthly ticket (subscription) | 50% |
| 4-journey ticket | 25% |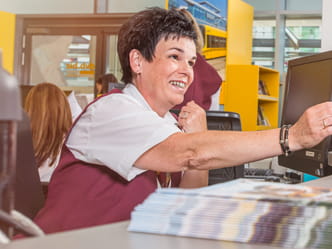 These tickets can be bought at all our service points and customer centre on presentation of a Dresden Pass and can be transferred to other Dresden Pass holders.
Mobility subsidy
The mobility subsidy enables passengers to gain a discount on reduced-rate fares. Discounts are applicable to the monthly tickets shown in the above table if the ticket purchaser i) holds a valid Dresden Pass and a current VVO customer card, ii) is not eligible for a school travel pass and iii) is aged between 6 and 25 years old.
Applications for the mobility subsidy are to be submitted to Dresden Pass specialists at the Sozialamt (Social Security Office). The mobility subsidy is refundable on presentation of either the tickets purchased or other suitable proof of ticket purchase.
Monthly ticket subscriptions
Discounted monthly ticket subscriptions are to be applied for at our customer centre or one of our service points. Applications need to be approved in advance by the department at the Sozialamt (Social Security Office) responsible for the applicant's benefits. Once an application has been received and entered in our system we will send monthly tickets to the applicant and debit the discounted fare from their account. Discounts are awarded as shown in the above table.
Subscriptions are agreed between the Dresden Pass holder and the DVB for an indefinite period of at least 12 consecutive months. The discount applies as long as the holder's Dresden Pass remains valid.
---